Find your connection
Select a service to view their schedule. Call 511 for additional transit information.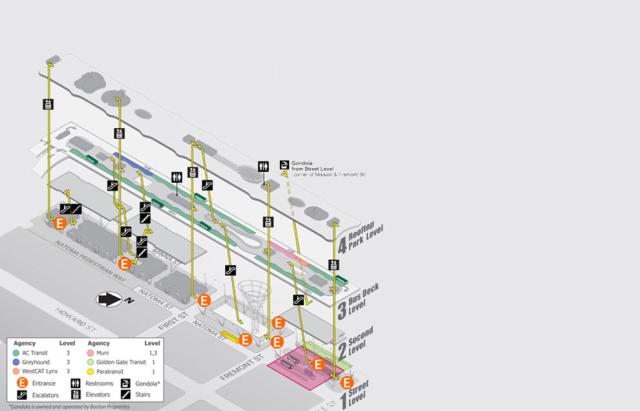 Transportation
Bus Deck Level 3
Mission St. at Fremont St.
555 Mission St.
Bus Plaza Level 1
Features
The Transit Center is a regional transportation hub serving 11 transportation systems.
Visit
The Center
Rooftop Park Hours
May 1 - October 31 | 6 a.m. to 9 p.m.
November 1 - April 30 | 6 a.m. to 8 p.m.
Hours subject to change
Grand Hall Hours
Open daily 5 a.m. to 10 p.m.
For after hours access to buses, please use elevators at First Street or Shaw Alley to access 3rd floor.
FAQ
Find out more about visiting the Center, transit operations, events, leasing and advertising, and more!